Welcome to Hotel Griffon
- A Waterfront Boutique Hotel in San Fransisco -
Indulge in an alluring, historic boutique hotel experience infused with European flair. Enjoy exceptional amenities that include well-appointed guestrooms and luxury suites, outdoor dining at Perry's on the Embarcadero – a San Francisco institution serving classic American cuisine – and a distinguished meeting space for business while you travel.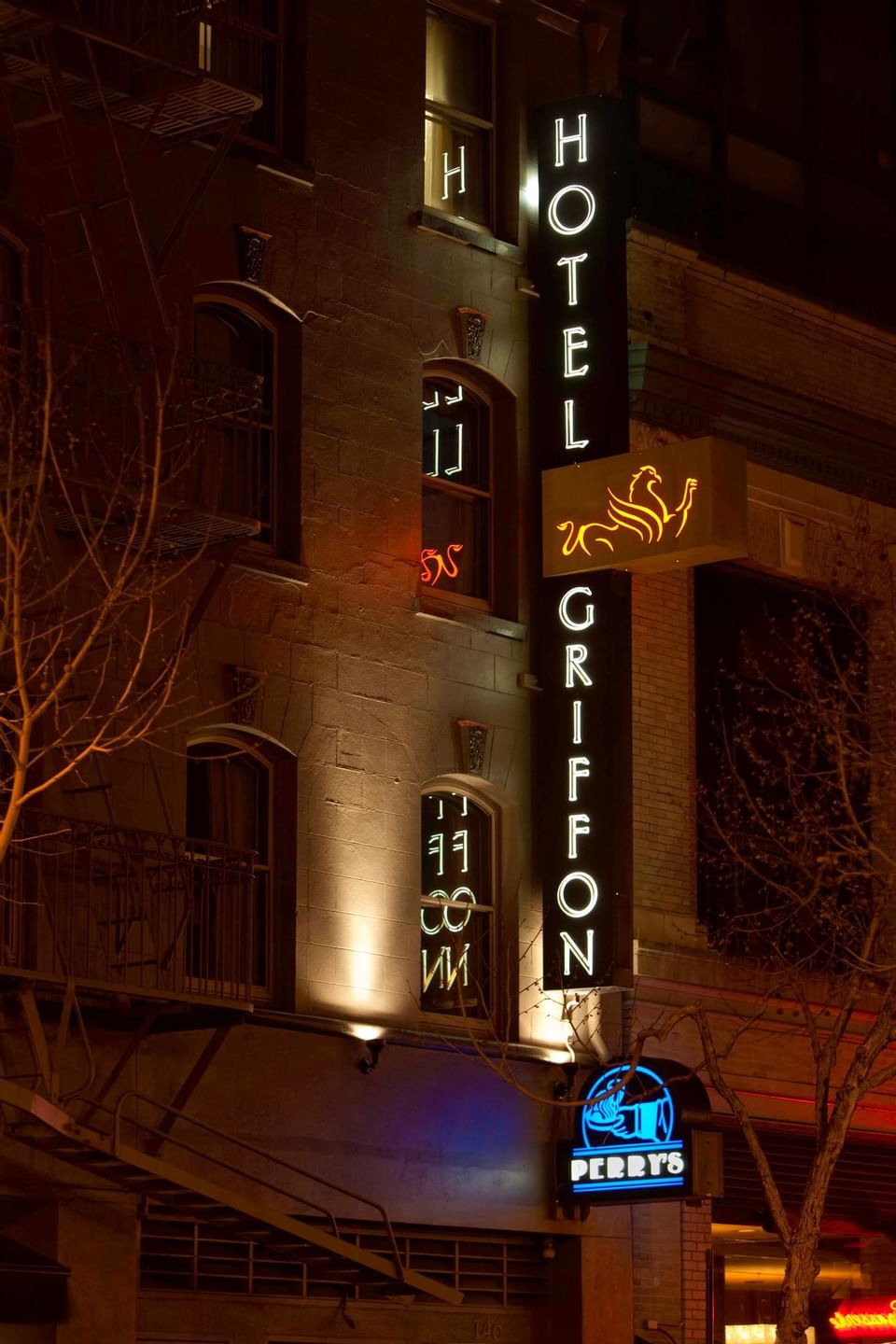 Hotel Griffon
---
Invites you to experience what was voted "Best Boutique Hotel" and "Best 24-Hour Getaway" by San Francisco Magazine. Situated directly on San Francisco's stylish Embarcadero waterfront, our certified green hotel with breathtaking bay views is the perfect choice for business and leisure travelers who seek a charming and intimate alternative to a chain hotel. Our recent renovation has reimagined our hotel as a seamless blend of classic style and modern sophistication.
Stay
---
Hotel Griffon offers intimate comfort and style on the Embarcadero waterfront in the heart of San Francisco.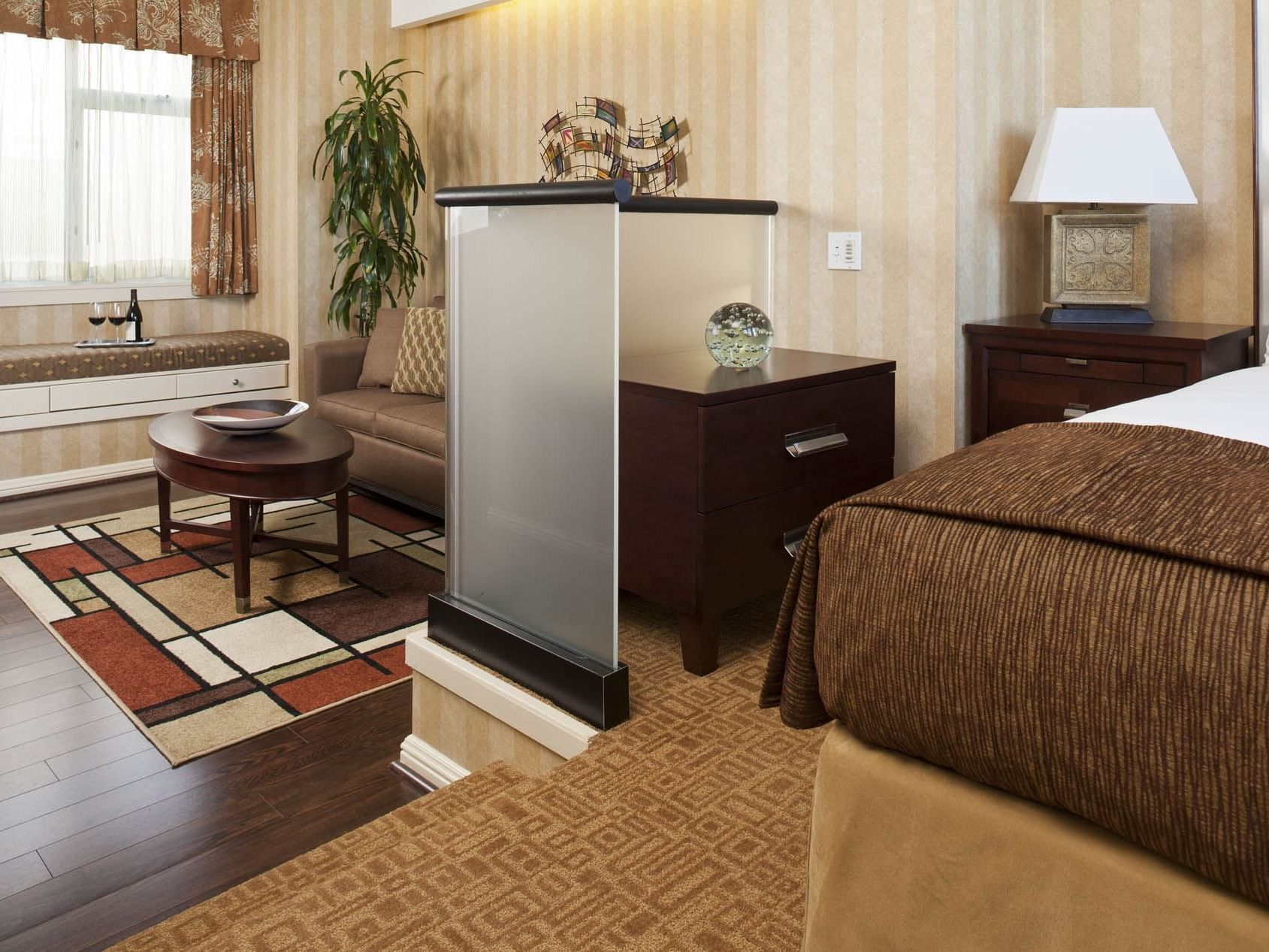 The Bay View Suites are our top accommodations and are located on the top floor of the hotel, offering panoramic, breath-taking views of the gorgeous San Francisco Bay, Pier 14, Treasure Island, the Ferry Building, and the Bay Bridge, set in sophisticated elegance in a classic San Francisco setting.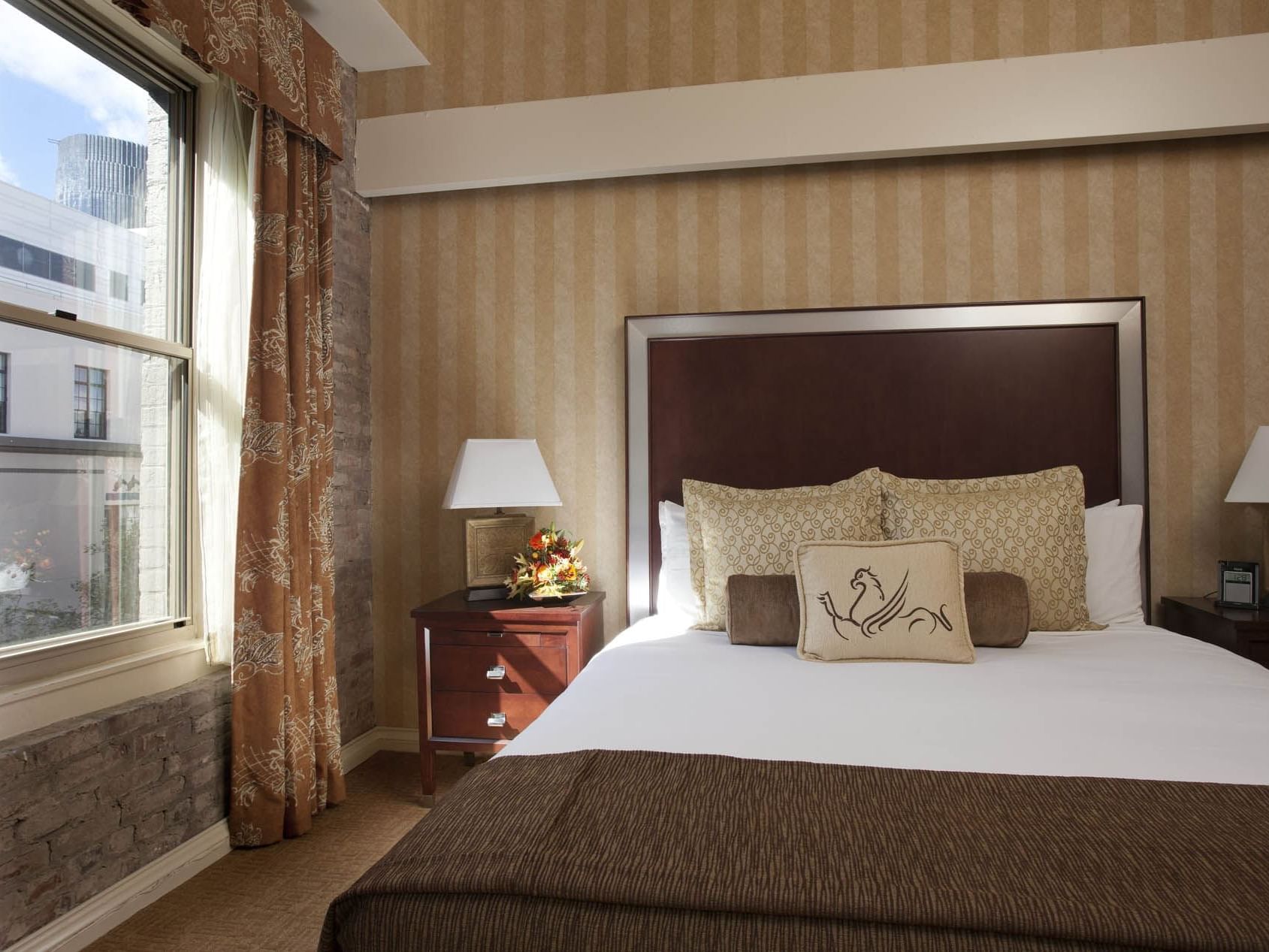 Our entry-level rooms, the Standard Kings, have a sophisticated elegance in a classic San Francisco setting.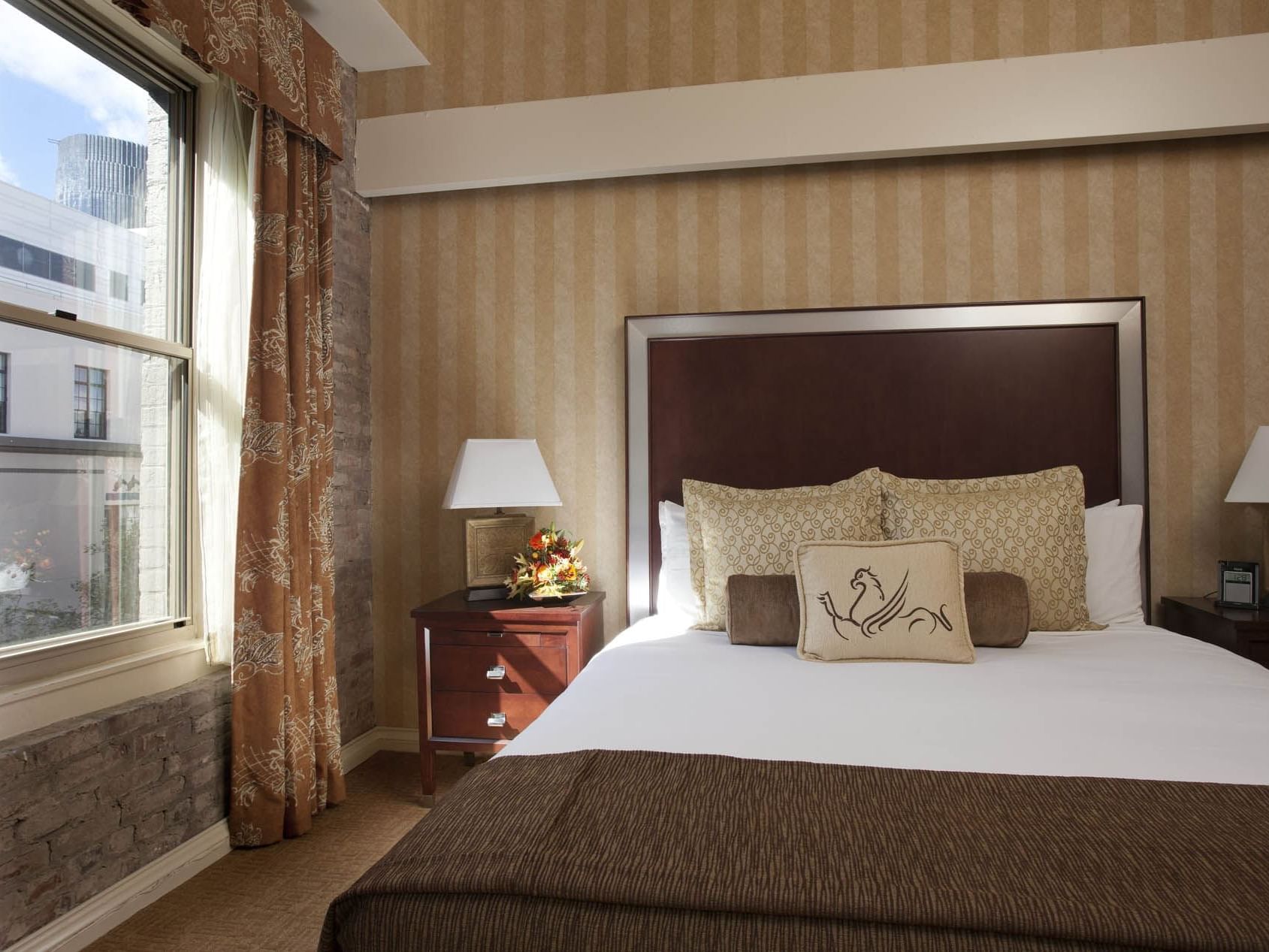 These Suites offer sophisticated elegance in a classic San Francisco setting, designed with the executive in mind.
Where We Are
---
Situated along the renowned Embarcadero waterfront, Hotel Griffon offers guests unprecedented access to a wealth of exciting attractions and destinations in San Francisco. Our boutique hotel is within walking distance of gourmet shops and trendy restaurants at the Ferry Building, with daily ferry service to Sausalito, and nearby Fisherman's Wharf, AT&T Park, and the San Francisco Museum of Modern Art.
Amenities
---
Hotel Griffon is a sophisticated hotel on San Francisco's Embarcadero waterfront, ideal for both leisure and business travelers. In addition to charming rooms and suites, our boutique hotel offers exceptional on-site dining and a 5th-floor conference room with an open-air patio.